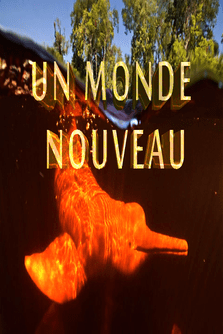 UN MONDE NOUVEAU
Eva Green, since she was a child, has maintained a special relationship with dolphins throughout the Americas. Saved by a dolphin as a child, it is quite natural that she
became a dolphinologist. Based in Miami and Key West, she spends her time swimming with dolphins and studying them.
Barely 25 years old, she prepares an ambitious scientific expedition in Amazonia, on the famous pink dolphins with a rostrum as long as a knight's sword. What will she discover in this New World?
(Normal version and Virtual Reality version)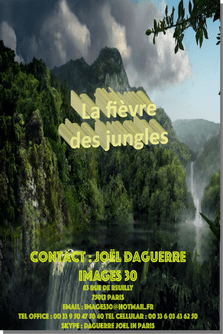 LA FIEVRE DES JUNGLES
Jo Band, a singer, rapper, and musician whose creative talent has been annihilated by the factious and all-consuming life of New York, decides to go to Indonesia to explore its music. Then he leaves to find primitive instruments, in the wild jungles of Indonesia, under the auspices of the National Museum of Jakarta.
A real musical expedition is organized under the advice of a guide and a gallery of amazing characters, present for very different reasons.
This crazy, adventurous, humorous, musical and mysterious story develops under the control of Jo Band, an iconoclastic musician, and Romulad, a filmmaker obsessed to the point of madness, by the images and mouths of women. In the middle of these adventurers, a woman, nicknamed Jasmine, in love, joins Jo Band.
Jasmine does not support for a long time this new kind of life "nature". After confronting her sumptuous rival Spruce, she has to be evacuated to New York.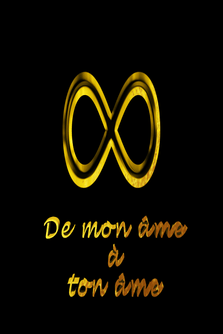 DE MON AME A TON AME
In Venice, an unnatural city, four student friends, also artists, compete in all kinds of bets. They are known in this city of water, for their delirium and their madness to party, always in excess.
They fall in love, each in turn, with unusual characters. The first, Alma, falls madly in love with a large-scale financier, David, who evolves in international finance and gravitates in the most dizzying financial circles. David introduces her to the inner workings of the money world and initiates her into it.
The second student, Eva, falls in love with a psychiatrist, a psychoanalyst and writer who reveals her to herself. The third student, Bruna, falls in love with an orientalist traveler, martial arts master, clairvoyant and telepath, who makes her discover the infinite possibilities of the mind.
The young singer Bella, she dedicates herself to her own destruction. Humanity is enslaved by money, by the financial markets, controlled by a cartel of 4 big banks that have the upper hand on the world economy.
But who controls this cartel of banks? The high-flying financier, David, knows. He will denounce this financial control, this implacable control by a decadent, Machiavellian elite and will be sentenced to death by this occult power.
The four friends will help David in this race against his death.
(First part of a trilogy)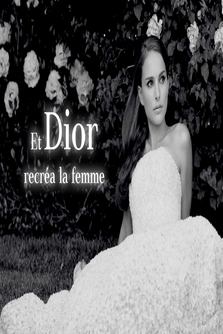 ET DIOR RECREA LA FEMME
The history of the house of Dior is one of the best examples in the fashion world: its founder died 10 years after the opening of his fashion house. However, this decade was enough to mark the history of fashion.
He dreamed of being an architect and became a couturier. Underneath the restless artist was the avant-garde boss.
History will remember Christian Dior for the essential: the invention of the fashion house of the 21st century. But what a long way to go to get there…
This creator was a visionary, from his first collection in February 1947 he revises the rules of modern elegance and imposes his revolutionary style to the whole world. He brings a vision of beauty and happiness to all women, and demonstrates a creative originality.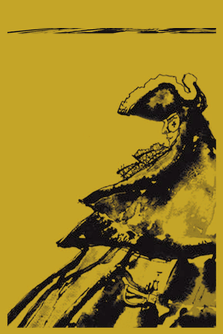 LA BOUCHE DU LION (CASANOVA)
Murder on the lagoon… Venice the dark one, Venice the eternal one is tinged with blood! In a dark alley a man is murdered! At the same time, a promiscuous girl is found dead, horribly mutilated.
Women, whores or virgins from good families, are murdered. The murderer always leaves the same mark: their mouths are torn in a terrible rictus…
The Marquis of San Vere, of the Venice police, is in charge of the investigation.
He is also the lnquisitor of State appointed by the Council of Ten. Through mysterious pressure tactics, he forces Giacomo Casanova to assist him in this task.
An imaginary double of Casanova, a charming swindler and a shocking seducer, Giacomo C. finds himself at the center of a Machiavellian web.
Libertine but romantic, fickle but about to get married, individualist but always ready to help the widow and the orphan, the Venetian is not far from a paradox!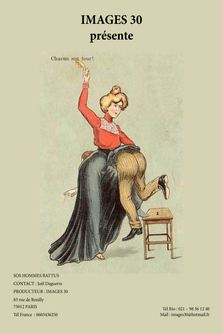 SOS HOMMES BATTUS
Between Paris, Lille and Brussels, four sensitive men, beaten by women, Mickael (a cop), Marco (a butcher), François (an insurance agent) and Ludovic (a flying clown), struggle to get by. They are confronted with several elements with which they struggle: their wives, the immediate environment, themselves and society.
Through their human experiences, they meet, not always in a cathodic way (sometimes cathodic), the association SOS Hommes Battus, whose president is Myriam, a charismatic brunette.
Saïd Ahmed Saïd (French-Moroccan-Algerian), also called SAS, and Cocteau (black of Senegalese origin) are the two assistants of Myriam. These two funny guys, creative and imaginative, full of humor, form a duo of shock and they have sometimes radical solutions to help all the situations where the beaten men are confronted.
They are themselves two former battered men, who miraculously escaped.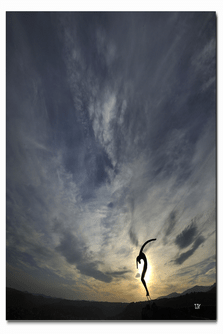 L'HOMME QUI VOLE AVEC LES OISEAUX
Meteorologist and ornithology enthusiast, Christian MOULLEC discovered hang-gliding at a very young age. Flying with birds becomes then possible…
This member of the French League for the Protection of Birds works with Lesser White-fronted Geese from pairs bred in captivity.
It is him that John Downer, wildlife photographer and filmmaker, came to see when he decided to shoot his film "Wings of the Birds", all over the world. He came to Vézac to meet Christian Moullec's universe, in the heart of the Massif Central.
It was in China that Christian MOULLEC decided to reintroduce a migratory route. Through his numerous adventures, he decided to make the Asian population aware of his incredible flights and the reintroduction of endangered species.
(Normal and virtual reality version)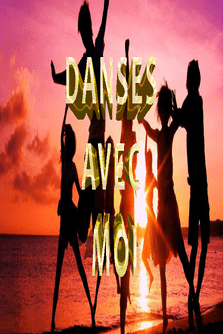 DANSE AVEC MOI
On Rue du Paradis in Paris, seven very "crazy" girls, creative, imaginative, mostly artists, friends, live together in a huge loft.
Do these modern Amazons have any powers?
Yes! the power to make each other laugh and to make others laugh! the power of complicity and friendship, even love.
With them, there is no time to get bored! Producing a thousand "bullshit" per hour, they barely have time to breathe… even in their sleep, they continue to "mess around" especially when one of them is sleepwalking.
The 7 "crazies" put the city of PARIS "on fire and blood" by their nerve, their exactions, their deliriums… A kind of one-upmanship pushes them to surpass themselves in their "stupidity" but their bullshit seeks especially to emphasize the stupidity of the others as well as their own stupidity.
Each of the "jesters" represents one of the seven deadly sins:
1 AVARICE
2 PARESIS
3 LUST
4 PLEASURE
5 ANGER
6 ENVY
7 THE GREED
They will each live a love story corresponding to the various types of love that exist.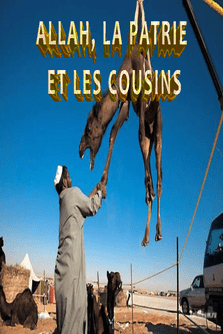 ALLAH, LA PATRIE ET LES COUSINS
God is great, so great that men, small worms of earth, have difficulty in reaching him. Yet the country, the society, should help to find him, to simply talk to him.
Even cousins should participate in this venerable spiritual effort.
And yet it is not so! Allah remains invisible!
Is the homeland suffocating this desire for discovery? In this generalized mess, 5 French students, mostly from Morocco, of very different confessions, arrive in Marrakech to party, meet cousins and above all laugh.
But the protagonists of this film will be confronted with their own truth, for better or for worse. They will participate in the Marrakech of Laughter, hosted by the famous Jamel Debouze, and make a splash, then discover the yoga of laughter, sweeping away all doubts and past mistakes.
The cousins will cry with laughter! The cousins will not be left out!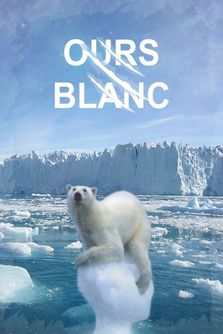 LE ROYAUME DES OURS BLANCS
The Spilzberg islands, in the Svalbard archipelago, located halfway between the North Cape in Norway and the North Pole. A land of ice, ice floes and water. One of the last wilderness of the planet. The kingdom of the polar bears.
With no other enemy than man, the polar bear is elevated to the rank of super-predator, right at the top of the food chain. A very good swimmer, it lives mainly on the edge of the pack ice and on the drifting ice; but it can often be found on land, in summer and winter. A solitary animal, the polar bear is the master of the Great North.
This white giant of the pack ice roams 1000 km from the pole, well armed against the cold.
A female bear and her two cubs, a young teenager and a large male
a young teenager and a big male live their life as polar bears in the most incredible
of scenery, icy expanses as far as the eye can see, glaciers, an immaculate snow cover.
The mother bear has only one obsession: to protect and feed her cubs, who only think of discovering the world, with the unconsciousness and naivety of childhood.
The young teenage bear must make a place for himself in the adult world. The great white bear, a large male, despite his size and strength, must constantly defend his supremacy.
They cross paths and separate as their adventures unfold, until they all come together in a spectacular finale around the carcass of a whale, in the midst of a dozen or so other congeners, and then they go their separate ways. And the mother white bear and her cubs will soon have to separate. Inevitably.
Thus goes the life in the Kingdom of the White Bears…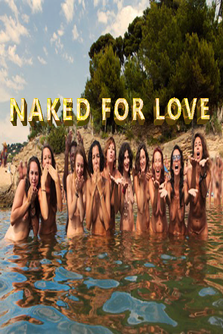 NAKED FOR LOVE
In the Ardèche, where nature by its grace and its beauty excels, five girl friends, after having done the 400 knocks in the naturist centers of Ardèche, from where they are expelled, repatriate themselves to the Naturist Center of the Cap d'Agde, at the edge of the Mediterranean. They meet there in their antics, those who come from all over the world, to celebrate the joys of the body and the natural life in intimate contact with it, even if the nature with its facetiousness plays many tricks to the man.
For the dwarf of the vines (and not the dwarf of the garden!) Victor HARMONY, wine grower of his state, great lover of the earth, to see all these individuals flooding from his fields, poses some problems to his tranquility.
From his ancestral vineyards, he sees a whole gallery of strange, original, eccentric, atypical characters pass by, traditional families, hordes of motorcyclists, even airships where these "naked asses" all go to a unique destination: the Naturist Center of Cap d'Agde…
Piqued to the highest point his curiosity, he finally meets by chance of his wanderings this Eden whose charms have been praised so much and celebrated just as much…
Victor HARMONY, who has the innocence of a 10 year old boy, is particularly well put together. He discovers, for better or for worse, the Kingdom of the naked life and the life in the open air… the life of these new naturists, many of whom live in the clothes of Adam and Eve, rejecting the conformism of our fellow citizens…
What unlikely friendship will form between this dwarf of the vines and the 5 naturist friends? Will Victor seduce Princess, a beautiful small woman who is a circus acrobat?
All the protagonists will meet again in a great final which is the Party, the "Big Ultimate Party" where it is the total delirium, "The Big Party" on the theme "greatness and decadence in Rome", naked and costumed party, where everything seems allowed.
Will all the virgins present remain virgins? Who poured a kilo of ecstasy into the castle's wine tank? Who invited a group of bullfighting dwarves? What is going on in the vineyards with these constant comings and goings?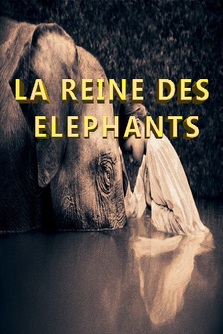 LA REINE DES ELEPHANTS
We will tell the story of an elephant trainer, Indira, in her twenties, a rare profession for a woman, and her elephant named SAMA which means serenity. We will discover a superb story of friendship between SAMA and Indira. SAMA is a good adult male of the same age as his mistress. They are now linked for more than 7 years.
Among the many festivals that take place during the year in India, in Kerala, there is one reserved for the elephant. Indira, by leading SAMA her elephant, will reveal us this strange and fairy world. The festival takes place as follows: 60 decorated elephants parade through the streets. The people perched on their backs are sprayed with water and colored powder. One can also see during this festival the elephants participating in polo matches. This festival is also an opportunity to see friends again. Indira, being one of the few female mahouts, is particularly appreciated by her male colleagues who are full of praise for her.
Indira finds a truck to transport her elephant to Rajasthan. When she reached her destination, she joined other mahouts with their elephants. India is probably the country that lends itself the most to the "à la carte" trip: Indira and her companion SAMA travel with other trainer friends and make us discover the charms of Rajasthan and Punjab. Then, leaving in love with her pachyderm in Udaipur, she is invited to spend a night at the Lake Palace of Udaipur… In this floating palace of a thousand and one nights, everything is luxury, calm and pleasure. SAMA is left to a groom at the gates of the city. In this palace, Indira meets a young prince who knows the performance of his elephant and wants to rent it to celebrate his 25th birthday in style. Towards which new adventures Indira, and his elephant, SAMA, will they invite us?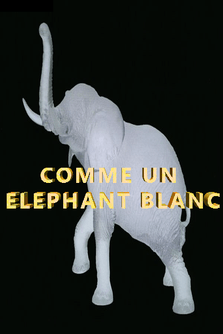 COMME UN ELEPHANT BLANC
This film is an exceptional testimony and a great adventure novel. The unimaginable challenges of the pioneers of cardiac surgery, the fantastic progress of the last decades, but also the anguish of the surgeon who holds life at his fingertips: a human film, surprising, moving, sometimes funny, which concerns us all.
However, like the white elephant of the Buddhist legend, Alain DELOCHE likes to go beyond the beaten track. So he joined Bernard KOUCHNER at Médecins sans Frontières, then at Médecins du Monde. And here we are in his wake, with the boat people fleeing Vietnam, in war-torn Eritrea, in Burma and also in France, because misery is rampant everywhere… But it is in Asia that his destiny becomes clear. Radiant children who will die tomorrow, unless they are operated on in Paris. The Chain of Hope was born…
And since we cannot repatriate all the sick children to France, we mobilize everyone to treat them or build hospitals on the spot. In Cambodia, in Afghanistan, soon in Africa… "Everyone"! Everyone, according to their means, feels the need to get involved, and to act in turn, with an "open heart".
His humanitarian commitment gives another dimension to his story.
Alain DELOCHE finds his way in cardiac surgery. From humanitarian missions to impossible operations, he is one of those people for whom we feel admiration for their commitment.
Through him, we follow the evolution of cardiac surgery, incredible humanitarian missions, at a time when a French team has just successfully implanted an artificial heart. It couldn't be better!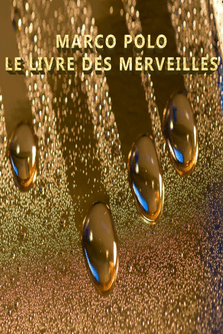 MARCO POLO, LE LIVRE DES MERVEILLES
Nowadays, Marco POLO, a 16 year old Venetian boy, learns that his romance with Anna FERRACINI, a bewitching 18 year old dancer, is suddenly over. His rival, Julietta, endowed with psychic powers, more sincere, consoles the young Marco POLO.
Marco POLO discovers a book that he would have written more than 8 centuries ago. Marco begins to travel through these marvelous worlds with the voice and the images of the Book of Wonders.
Marco is amazed to see that as he reads, architectural elements and daily scenes of the fantastic city appear in his room, transforming it little by little into a fabulous city. The magic operates and he is projected in these worlds full of magic. Marco must dive into his past lives where he finds his lifelong companions Anna and Julietta to solve his karmic problems. Thus is formed a cosmic ballet for three, nourished by numerous amorous intrigues, incredible adventures, in these fabulous modes, these imaginary or real cities existing since the dawn of time. Marco's travels also explore the future, helping to solve enigmas from his past. Will he manage to solve, in his journeys from the West to the East, his heart problems which disturb him so much in this fantastic round of all these lives rich in events?
What will we learn from this cosmic "Romeo and Juliet" from China to Asia, passing through medieval Venice and these unknown cities where all sorts of spells flourish? What fantastic revelations will Anna and Julietta bring us?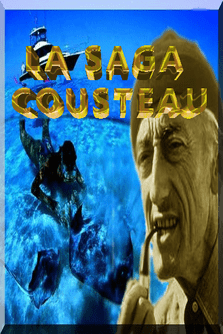 LA SAGA COUSTEAU
A question haunted Commander COUSTEAU: How to better know this underwater world barely glimpsed during dives too quickly interrupted by the obligation to return to the surface after tedious decompression stops? How to increase the duration of stays, how to "live" the sea? But also how to live it, protect it, enjoy its jewels, and let millions of viewers discover it?
Another obsession, for Jean-Michel, his eldest son, could have tormented him: was he a good father since he was a frequent absentee father (of which the Commandant was aware)?
In writing his intimate memoirs, Jean-Michel COUSTEAU reflects and recounts the life he shared with the renowned Father. This film is an open and intimate look at the life Jean-Michel shared with his famous father. The film thus follows the remarkable life, work and legacy of the man who inspired millions to reconsider their relationship with the sea and its creatures. Through insightful anecdotes and often poignant recollections, Jean-Michel sheds new light on this passionate, inventive, ingenious man who helped develop the "Aqualung" scuba diving equipment and submersible devices, and whose name has become synonymous with underwater exploration, photography and ocean conservation.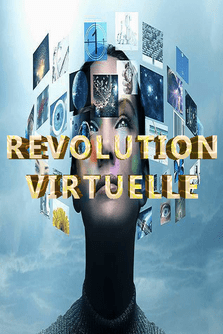 REVOLUTION VIRTUELLE
The journalist and filmmaker Léa BURN, is shooting a creative documentary, on virtual reality, in virtual reality, all over the world. She has a child Lia, addicted to video games. In her cinematographic odyssey, this new Ulysses encounters two major problems: her film is interrupted for lack of financing and she encounters numerous conflicts with her production. Will she find a new agreement? Will the film be completed? At the same time, she tries to treat her daughter Lia, 9 years old, who is "addicted" to video games. Lia has to undergo treatment because she is falling into depression. But Lia, in spite of her strong addiction, makes her mother discover the world of video games with Virtual Reality and surprises her. She is the one who will bring her mother out of her depression.
In Lea's team, her cameraman Jo BANK who films in 4K, often with a drone, falls in love with her director who makes him see all the colors. Her soundman Phil LINZ is a "madman", a creative musician and a great joker, he always has the word to laugh. And poetry is at the end of his keyboard. He makes us penetrate in the sound universe of the sound in virtual reality.
Léa's best friend is called Lola, and she is a nuclear bomb! She is a journalist in the cinema and she has an incalculable number of lovers. She's a hottie, as they say, and her connections allow Lea to sneak into the virtual reality world.
John, Léa's husband and Lia's father, is killed in a car accident: killed because of a cell phone. Léa meets her new companion Franck (whom she never sees) at the funeral of her ex-husband John. Franck is a reporter and travels the world.
But Léa falls in love with her cameraman Jo, even if she doesn't admit it to herself. Jo is very protective and as much fun as the soundman Phil. The two companions compete in gags and pranks.
The episodic love affair between Lea and Jo happens mostly on airplanes, between shoots. It becomes a ritual to get laid in the air. I guess the celestial worlds inspire Lea.
But the virtual worlds are going to help her feel the real world better! What do virtual worlds have to teach us? How virtual reality is revolutionizing Lea's life and soon everyone's life. We also discover the backstage that rages between the giants of the Internet for this new and very promising Eldorado that is virtual reality, as analyzed by GOLDMAN SACHS.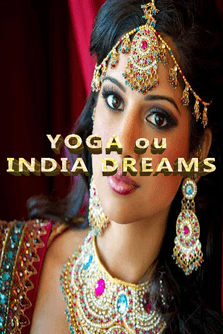 YOGA ou INDIA DREAMS
We are well aware that through all the centuries and all the civilizations, in all the religions and outside the religions, voices have been raised, claiming to show the way to the answer to the great question of man: "Who am I? And today many affirm that India, beyond what irritates or fascinates us in it, remains one of the depositories of an ancient Wisdom…
How does a flowering of 10 female characters seek this wisdom? How do they perfume this film, which is presented as a bouquet of emotions and sensations, transcended by a spiritual search of the protagonists?
Whether they are foreigners, Indians or Westerners, they meet and travel to India for very different reasons. They are going to meet each other in their amazing destiny, for their greatest good or for their greatest misfortune. Facing their inner demons, the great obstacles of their destiny, their natural or occasional environment, the society, they are confronted with this modern India, which oscillates between tradition and modernity, between wildness and delicacy. They reveal to us our Mother to all, the Mother India ! The Mother INDIA !
Among them, there are :
1 Sylvia, the biology student (focused on the brain),
2 Sophia, the yoga teacher,
3 Indira (the sitar musician),
4 Mona (the philosophy teacher, Indianist),
5 Léa (the literate drug addict),
6 Juliana (the video actress),
7 Amritsar (the magician-hypnotist-medium),
7bis Hélèna (her assistant-contortionist),
8 Kauchalia (a Bollywood actress),
9 Samara (an anthropologist),
10 Geetha (a former Devadasi, a sacred prostitute), all of whom are on a journey together, all of them surprising in this life without surprises (for most of us).
They will meet Jesus GARCIA LOPES, a sculptor, of genius, out of inspiration, depressive, but who can laugh about it. Following a book written on contemporary sculpture, he is invited by the University of Delhi and Bombay to give a conference as a sculptor. He also has to do a series of exhibitions in the big Indian cities. And it is against his will that he goes to the Motherland "India", "Mother INDIA", which is praised as the Mother of all civilizations…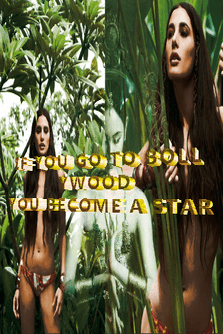 IF YOU GO TO BOLLYWOOD YOU BECOME A STAR
Who has never dreamed of going to India, to the Bollywood studios, the world's largest film producer, long before Hollywood?
But moreover if you become a star there! Then you are blessed by the gods! And all doors in life will be open to you there!
What makes an Indian businessman, every time he meets a western artist or a young woman, tell her that "if she comes to India, she will be a star"?
So 5 western artists including dancers, actresses, acrobats, magicians come to India, to succeed in every possible way, behind the scenes and on the stage of the great Bollywood.
This film, sparkling and colorful, is as much a tribute to typical Bollywood productions as to Hollywood musicals.
This film is an uninterrupted festival of gags, a real deluge, we laugh from beginning to end. It is a film capable of making the most hardened spectator die of laughter.
If the dancers are responsible for a large part of the gags in the film, we should not forget the hilarious characters of the Bollywood stars, the atypical producers, Mercedes the Queen of Laughter, Igor the clown without borders, the dwarf concierge, the Sapphic hostesses, the thieving dog, the drunken waitress, who causes, especially during the meal scene and the apocalyptic finale, uncontrollable laughter.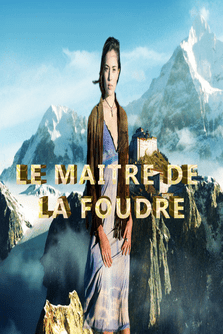 LE MAITRE DE LA FOUDRE
During the Second World War, an American geologist is stranded in a plane in Tibet.
None of them survived except a little girl, Sophia, who was taken in and raised by Tibetan lamas. She discovers the beauty and wisdom of the Buddhist teachings.
In 1950, Sophia's disappearance, a few years after her arrival in Tibet, made the headlines when she was found.
A few years later, this intrepid young girl, despite her fragile appearance, followed her Tibetan "captor" for love, according to custom.
Carried away by passion, without fear of scandal, she will share the harsh and austere life of this Tibetan prince, on the borders of the Himalayas. A life of adventure, intense, happy, that the Chinese invasion of Tibet brutally interrupts two years later. A resistance is organized. Extraordinary landscapes and adventures unfold before our eyes and under our feet as the beginner explorers we have become.
In this snowy Tibet, we cross countryside and mountains of another world. Her prince lover is killed. Plunged into a cause that is now her own, Sophia becomes a warrior, defending the freedom and rights of an entire people! Sophia will become the rebel leader of an army of fighters. She will fight to defend the people of her adopted country.
Wounded, she is taken in again by monks… She will meet a dazzling spiritual master. Ella is introduced in depth to the Buddhist spiritual world through this great Master of Lightning.
A magnificent story… in this wild, mysterious and surprising Tibet!
"The Master of Lightning" is the prodigious journey of a unique woman!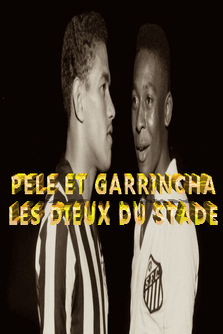 PELE ET GARRINCHA LES DIEUX DU STADE
Under the dictatorship of General MEDICI, repression has never been so important with torture, disappearances, arrests and executions.
We enter into the relationship between soccer and the dictatorship that uses it as an instrument to promote itself.
At the same time, under the dictatorship, paradoxically, Brazilian music was flourishing and it is through Elza SOARES, GARRINCHA's companion, that we discover its most beautiful jewels with Chico BUARQUE, Caetano VELOSE, Gilberto Gil…
GARRINCHA and PELE were music lovers and themselves musical creators in their time…
The popular effervescence in which the country is plunged hides a less brilliant reality: Brazil is then under the cut of a military dictatorship supported by the CIA where the political disappearances are legion.
This film evolves in the quasi-totality of the dictatorship which was set up in 1964 to end in 1985, but we will stop in 1983, with the premature death of GARRINCHA.
Elza SOARES was united for fifteen years with GARRINCHA, the unfortunate soccer legend. With countless hits and an exceptional personal history, Elza SOARES holds a special place among the great figures of Brazilian song.
This film shows the destiny of two extraordinary soccer geniuses: GARRINCHA and PELE, both in their professional careers and in their private lives.