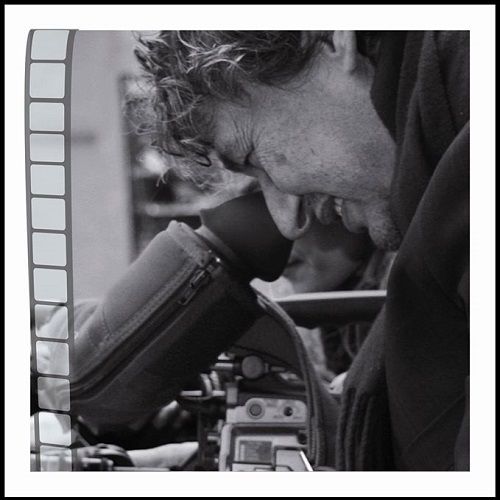 Joël Daguerre is a descendant of his revered great-great-grandfather Louis Mandé Daguerre, inventor of photography (the daguerreotype). He is a photographer, cameraman, filmmaker, videographer, multimedia director and works with virtual reality, outside of classical cinema. Traveling around the world, he is also a designer-author-writer, and television-film producer. He has to his credit the writing of about twenty fictional scenarios.
After researching photographic and digital images, and then special effects, he worked in France for various television channels such as France 3 and France 2 as a cameraman, and then became a freelance scriptwriter and director for various French cable and national channels.
From 1998 to 2016, he wrote, directed and produced more than 80 documentaries, docu-fictions, reports all over the world for various television stations (including photographic reports) on very diverse subjects such as fashion, music, discovery, wildlife, spirituality, with many trips to Europe, Morocco, India, Brazil, Russia, Cuba. He has directed various video clips and short programs, including a short film of 26 minutes for 13eme rue, Le mannequin. He is finishing the production and direction of a feature film, La Vénus mutilée.
He wrote, filmed, directed, and produced for the Indian television Zee Tv, a series on spirituality with 15 episodes of 52 minutes, from 2000 to 2008. He wrote, filmed, directed and produced in 2008 and produced in 2009 and 2010 three documentaries for France 3 including Si les toits de Paris m'étaient contés, Top Model made in paris, De Paris à Venise, broadcast in 2009 and 2010. Some were rebroadcast on ZDF (first German channel) and Al Jazeera in 2013 and 2014. He is developing a series of 20 episodes of 52 minutes, on fashion in the world's largest cities, featuring cities, fashion designers, and top models.
As a photographer, he works on themes dealing with luxury with portraiture, fashion, lingerie, beachwear, city rooftops, exotic destinations like Brazil, the Caribbean, Cuba, Mauritius. He specializes in fashion, luxury brands, travel with exceptional shots integrating drones, new technologies and sometimes virtual reality (video and photo).
He develops a series of short formats (85 episodes of 10 minutes) for Luxe TV, as well as photographic reports on fashion and luxury: Destination de rêves on fashion, luxury brands, and palaces in the world, through a series of 85 exceptional destinations. The first episode was shot in Marrakech with the Palmeraie Palace.
As a writer, scriptwriter, director and producer, he has developed several feature-length fictions for traditional cinema and virtual reality in Brazil, India, France and China. His next two feature films for cinema are De mon âme à ton âme and L'homme qui vole avec les oiseaux.